We worked with Avast, producer of some of the best Anti-Virus products around, to produce our Anti-Virus. Unlike any other Anti-Virus, we connected

CloudCare Anti-Virus

to

helpcomputing's

systems. Unlike other Anti-Virus,

helpcomputing

will know when your computer has detected a virus problem and we can help. At no extra charge, we'll remotely double check your computer and run any additional scans that may be required - without you lifting a finger.



helpcomputing

will know when your computer hasn't run a scan in a while and we'll automatically help - and you still won't need to lift a finger.




An AV program, helpcomputing's systems and a human
We'll look after your computer. So that you are a little less stressed.

helpcomputing

can do stuff like remotely install your new Anti-Virus and configure it for you. Helpful Anti-Virus. You'll get full strength Anti-Virus with all the features that a top AV product would have.

CloudCare AntiVirus

goes way beyond the things that free AV does to protect your computer better. And because of

helpcomputing's

system and human element, way beyond the capabilities of other paid Anti-Virus - to protect you better.

And all from as little as £29 or less, per year!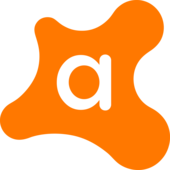 helpcomputing CloudCare Anti-Virus
Get back to being you. Get set up with the only Anti Virus that comes with built-in

helpcomputing

. This should be your first line of defence.

Make your choice from the drop down menu below and add your email address.


helpcomputing

will configure your very own customised Anti-Virus and then email a link for you to install it.


helpcomputing

will then continuously monitor your Anti Virus, making sure that it is installed, configured correctly and running.


helpcomputing

CloudCare AntiVirus, remotely installed on your PC and licenced for 1 year. Configured to protect your computer, your surfing and includes Identity Protection. Firewall installed and configured if needed.
£29.00
helpcomputing

CloudCare AntiVirus, remotely installed on your PC and licenced for 2 years. Configured to protect your computer, your surfing and includes Identity Protection. Firewall installed and configured if needed.
£49.00